The project
Imagining ACQUA ALTA
Miti Ruangkritya
Thai photographer
SOLO EXHIBITION
During the Venice Biennale
1 June - 24 November 2013
Private and press preview 29 - 30 - 31 May 2013
Opening party 1 June 2013
ICI - Istituto Culturale Internazionale
Magazzino del Caffe'
Rio Marin - Santa Croce 923 - Venezia
Fermata Vaporetto : Ferrovia or Riva de biasio
Contact : info@icivenice.com
- ABOUT Imagining ACQUA ALTA by Miti Ruangkritya
For the Venice Biennale 2013, under the title Imagining AQUA ALTA, the curators of ICI - Magazzino del Caffe' Chi Phan and Olivier Perpoint, wish to present a photos selection of the emerging Thai photographer Miti Ruangkritya as his first outbound solo exhibition.
His photographic study of the 2011 mega floods in Bangkok, captures the foreboding and surreal nature of the event by presenting the flood in a dreamlike, otherworldly way.
Bangkok is at many points similar to Venice concerning the reasons to flood: canals alteration, new buildings, global warming, soil texture, tides.
With the aim of cross culture encounters and questioning, Miti Ruangkritya's photographic work around water element at night enlightens these two similar surreal aspects of Venice and Bangkok.
- ABOUT Miti Ruangkritya
               Bangkok - 1981
Miti Ruangkritya an emerging artist who has won many international photographic competitions, was born in Bangkok in 1981. He graduated with an MA in photojournalism from University of Westminster, London, in 2008.
 AWARDS  
2012
'Honourable Mentions', Magenta Flash Forward - Emerging Photographers, UK, 2012   
'Silver Medal' (Fine Art, Landscape/Professional), Prix de la Photographie (PX3), Paris, 2012
Honourable Mentions (Deeper Perspective & Night Photography/professional) - International Photography Awards, 2012, USA
2011
'Selected Winners', Magenta Flash Forward - Emerging Photographers, UK, 2011
SOLO EXHIBITION
2013
'Imagining Flood', Kathmandu Gallery, Bangkok, 
GROUP EXHIBITIONS
2013
2012
Singapore International Photography Festival, 2012
Prix de la Photographie (PX3), Escape Dupon, Paris 2012
"Temporary Storage #01", Bangkok Art and Cultural Centre, 2012
2011
"Space Shift" featured in 'Messy Sky' no 00, vol 2, Le Plateau, Paris, 2011
"Foto8 Summer Show", Host Gallery, London, 2011
2009
"Off The Page", Ambika P3, MA Degree, London, 2009
- ABOUT The Art Book: Imagining Flood
Limited edition of 100 copies
The book Imagining Flood, printed in a limited edition of 100 copies, will be on sale at the next door concept store Nero di Sepia and in the ICI Online Shop.
http://www.mi-ti.com/book/imagining-flood/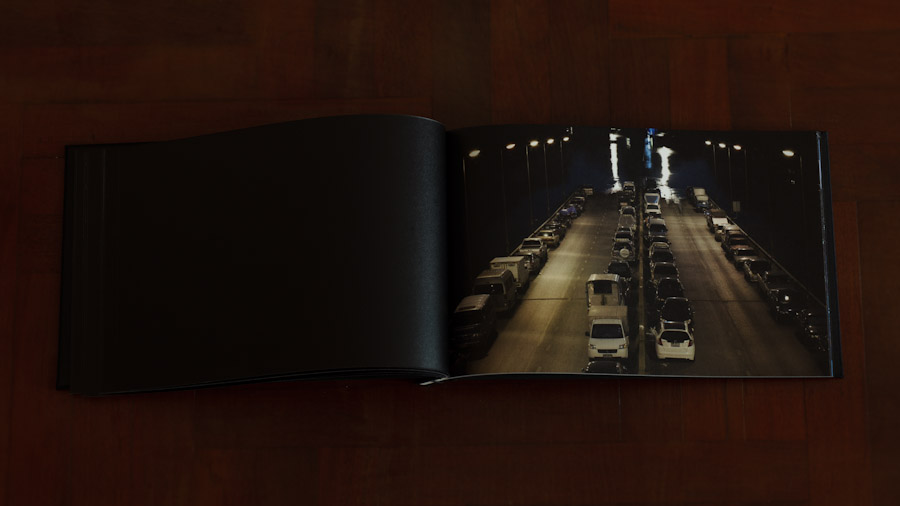 - More details and informations for the curious
Link to About the Imagining Acqua Alta museography
Link to About Miti's press publications
"Why Bangkok, why Venice" by the Curators of Imagining ACQUA ALTA
- Miti's interview