The project
A species to the brink of extinction
Widely distributed in Madagascar in the past, the greater bamboo lemur (Prolemus simus) was considered extinct for most of the twentieth century. It was only in the late 1980s that direct observations of the species confirmed its presence in eastern Madagascar. However in 2008, despite the actions implemented on site and the creation of a conservation breeding program, experts estimated the total number to less than one hundred individuals and thought it would be extinct in the 10 years to follow.
Thanks to the efforts of the European breeding Program and a dedicated association (Helpsimus), a scientific monitoring of the species was created. Meanwhile, development activities for local communities, including education, were launched. Within a short period, these initiatives helped to significantly improve the status of this small lemur.
In 2012, the greater bamboo lemur was removed from the World's 25 Most Endangered Primates List while the latest estimates indicated a population of approximately 600 individuals! A great success for the conservation program and the association that shouldn't overshadow the many threats that continue to weigh on its long-term survival: habitat destruction, fragmentation of the population and human encroachment are many challenges that remain to be met in the near future.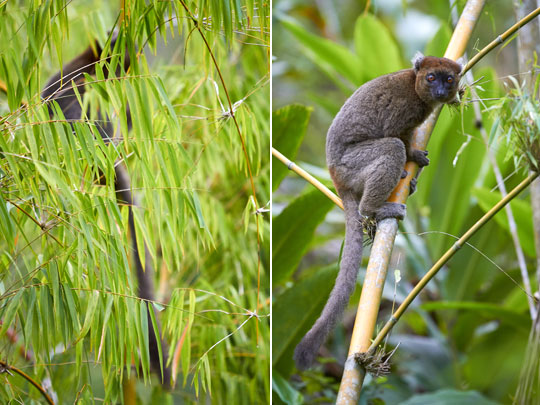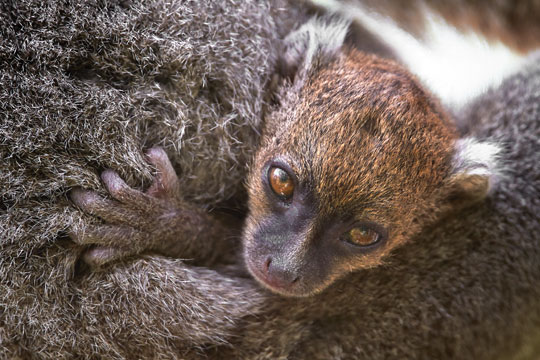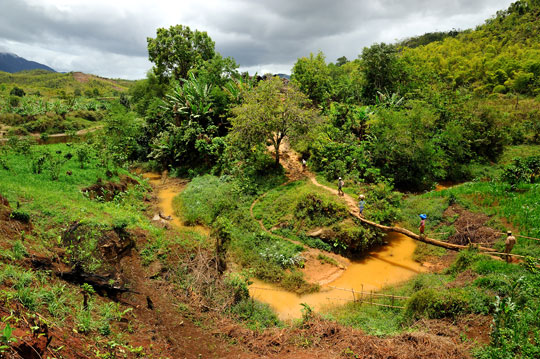 The photo exhibition "Prolemur simus, the lemur once believed to be lost" aims to help people to discover this rare and little-known lemur, whose history carries a true message of hope for the preservation of the species and its environment.
The exhibition will include: - 15 photographs of greater bamboo lemur and its environment (unique format, 60x90cm Dibond), - 1 panel introducing the exhibition and the two photographers, - 2 panels illustrating the conservation actions for the species, - 1 TV broadcasting a high definition movie shot in Madagascar, in the heart of the greater bamboo lemur habitat.