The project
Sur les Traces de Bruce Chatwin sera composé de plus de 15 épisodes,
le hasard des rencontres mènera à des paysages qui mèneront à des rencontres mêlés de cadres sûrement désertique .
Nous nous plongerons avant et pendant sur la Geographie, l'Histoire, la Culture, les Traditions argentines.
Appuyé d'"En Patagonie" de Bruce Chatwin mais aussi de Blue Highways: a journey into America" de Least Heat-Moon . le documentaire donnera une série en référence à la télé italienne de 2002-2009
Strade blu : histoires de la provence americaine.)  série tv Strade Blu
Un rêve de Daniel Kocinski Leali que nous allons réaliser avec Antonio Vargas, Amandine Ferrando et Gwenaelle Chastagner Angei.
Un projet qui se déroulera sur deux mois pleins minimum.
Sulle tracce di Bruce Chatwin sarà composto da più di 15 episodi, incontri coincidenzi portano a paesaggi che portano a incontri si mescolavano sicuramente deserto fotogrammi.
Ci immergiamo prima e durante la Geografia, Storia, Cultura, Tradizioni argentino. Appoggiata da Bruce Chatwin In Patagonia, ma anche Autostrade blu:. Un viaggio in America "di Least serie di documentari Heat-Moon darà un riferimento alla TV italiana dal 2002-2009 Strade Blu: storie Dalla provincia americana
Un sogno di Daniele Kocinsky Leali realizzeremo con Antonio Vargas, Amandine Ferrando e Gwenaelle Chastagner Angei
il projetto su due mesi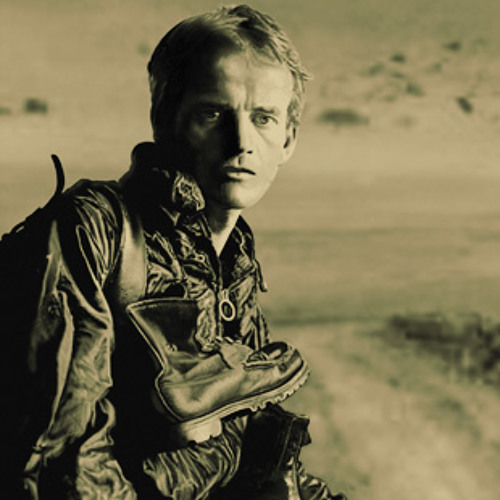 In the Footsteps of Bruce Chatwin" will consist of more than 15 episodes, where chance meetings lead to encounters set in vast desert landscapes.
Based on and inspired by the book " In Patagonia " by Bruce Chatwin
but also by "Blue Highways: A Journey into America" another masterpiece of travel writing by William Least Heat-Moon
We wil branch off into the realms of geography, history, culture and the diversity of Argentinean traditions.
A dream of Daniel Kocinski Leali that we hope to bring to life with Antonio Vargas , Amandine Ferrando and Gwenaelle Chastagner :
duration of the project : two months minimum
les Premières lignes d'En Patagonie 
« j'étais alors trop jeune pour lire. Qu'est-ce que c'est, maman ? Un morceau de brontosaure. » Éditions Grasset 1979.
                                                 Ascoltare/To Listen/Écouter
                                           Sur Les Traces De Bruce Chatwin
Listen to Sur Les Traces De Bruce Chatwin by Akénatatomburisigui | Explore the largest community of artists, bands, podcasters and creators of music & audio.
                                                                v o y a  g e
                                                  le mexique et les surréalistes
                                               Antonin Artaud  et  les Tarahumaras
                                                            le rite du soleil noir
les Indiens Mapuche en Patagonie - ils se réunissent au Chili pour défendre leurs droits
                                                Les Gauchos de la pampa
El Gaucho film d'Andrés Jarach
chanson tiré du film
Le souffle de Darwin - il parcourt en 1833 la région -par la suite il écrira sur l'évolution des espèces.
         La parution en 1948 d'Aux confins de la Terre inspirera Bruce Chatwin
 ©les guerriers onas