CONTEXT:
Khajuraho, Madhya Pradesh, India. A small town in the heart of the heart of this incredible country. As a UNESCO World Heritage Site for the erotic Kama Sutra sculptures on its ancient temples, Khajuraho has a special energy. It is a beautiful and cultural town, yet where culture hardly has any place in the lives of many of its inhabitants...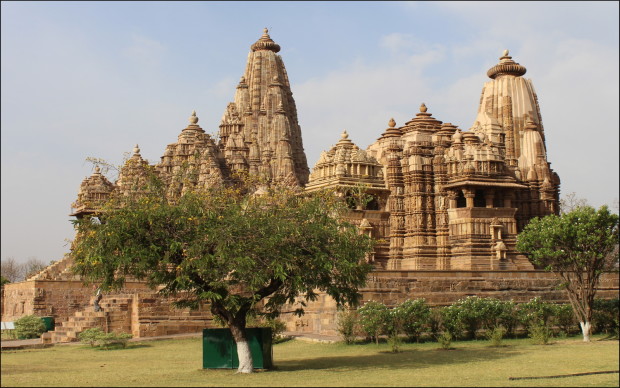 Khajuraho is also appreciated by foreigners for its size and its greenery. As a small town, it is not yet affected by crazy Indian traffic and so it is a lovely and peaceful place to visit. It is also surrounded by some breathtaking, extended landscapes, with villages that make you feel like you're travelling back centuries...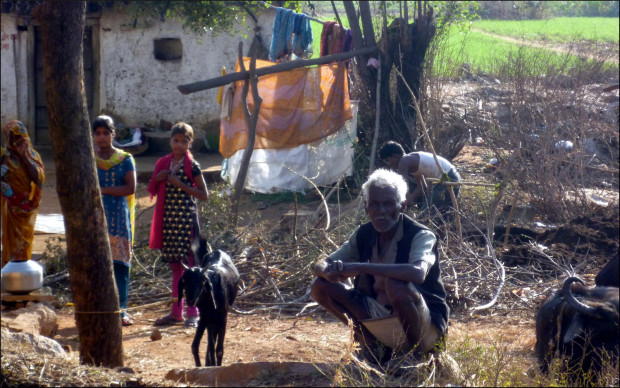 WHO WE ARE AND HOW WE GOT THERE:
My name is Vio, I am French, and I have been living in India for 9 years. Basically I fell in love with Vijay from Khajuraho, we got married, and now I live with his family.
For many years, Vijay and I have been involved as much as we can in various NGOs, not only in Khajuraho but also in Varanasi (Banaras, the Hindus' holy city on the River Ganges in Uttar Pradesh). Today, in Khajuraho we do what we can to act locally and make our surroundings a better place. Since 2010 we have been sponsoring two children and we have been involved with the actions of a German NGO seeking to improve environmental awareness among local children and adults... On and off I have been giving free English and violin classes to a few children, while Vijay distributed clothes to poor families in nearby villages.
WHAT WE WANT TO DO:
Today we want to create our NGO to integrate our socio-educative actions into one whole, meaningful project that can grow.
Our objective is to allow the local population to live in dignity, with good-quality resources, education, and environmental awareness.
WHERE WE START:
"The Different School" for village children
We have started our project with the creation of an after-school, called The Different School. Since I've been living in Khajuraho, I have been struck by the lack of teaching methods in schools. Here education equals memorising, so children are good at learning by heart but they don't understand what they learn or apply it in their lives. Pupils are not encouraged to understand or analyse what they do; they are not taught to think by themselves or to be creative. Worse of all, they are motivated to learn by fear - because they get beaten if they don't repeat what their teacher has told them word for word. As a result, pupils don't even try to do things by themselves or to rephrase things in their own words, because they are too scared to get it wrong. With The Different School, I want my pupils to understand what they learn; I want to invite them to be creative, to be themselves. Most of all, I want to teach them that learning can be fun.
Our house is located at the edge of the old village of Khajuraho, where life is more traditional, and where education is poorer than in the town centre. This is why we want to address the village children.
At the end of September 2016 I opened a class for 15 to 20 village children. When we started we had no funds at all, so I just gathered them at our home, three times a week. I already knew some of them from our neighbourhood, then others heard about my class and asked me to include them. So far my pupils are from 11 to 16 years old and study from class 4 to class 10. Our first subjects are English along with Environmental Awareness. From September 2017 we want to open another English class for younger children (and hence we will need another English teacher).
In November (after the above video was shot) we received about 7000 rupees worth of donations thanks to word of mouth, so from mid December we started renting a terra cotta house behind our own where I have been running the classes. Thanks to the donations we have also been able to furnish our classroom a little so it looks like a proper Indian class!
Why English? Because in local schools, when it comes to English class, many pupils 'progress' without learning anything because they don't understand what they have to learn by heart. Teachers themselves don't master the language, and even books and exam papers contain mistakes! So teachers just give model answers to their pupils and ask them to memorise them. A pupil can 'learn' English for 12 years and still be unable to build a sentence when s/he finishes school!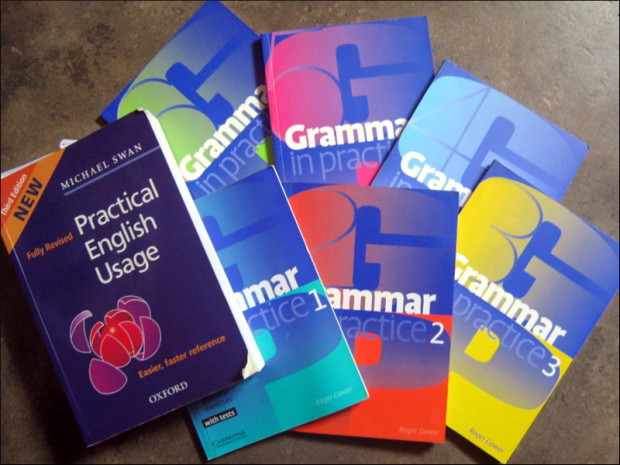 I lived in the UK for 9 years before moving to India, I hold a PgDip in Developmental Linguistics from the University of Edinburgh (UK), an Undergraduate Diploma in Hindi from Banaras Hindu University, Varanasi (India), and I hold the CELTA English teaching certificate accredited by the University of Cambridge. As well as my French mother tongue, I am completely fluent in English and Hindi, and I have lived here long enough to understand the local children. I master both English and Hindi grammar so I am able to create some good quality English classes so that my pupils finally learn the language.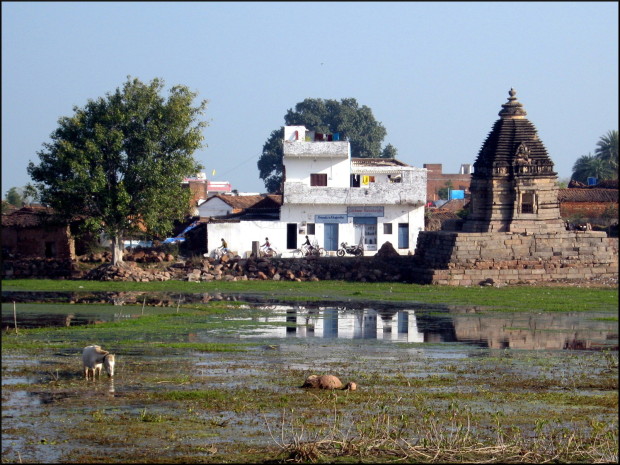 Why Environmental Awareness? Because rubbish (non)management is a huge problem in India. Not only do the locals not realise the impact of throwing rubbish (especially plastic) everywhere, but also the municipality does not provide adequate rubbish collection facilities. Road sides, fields, lakes, rivers, etc. are filled with litter that not only is devastating for the environment, but also spoils such a beautiful landscape! Near our house, the lake behind the most ancient of Khajuraho's temples, the Brahma Temple, has become a rubbish bin, in which our neighbours still fish and grow water nuts for the community to eat. The garden around the Vamana Temple works as a landfield for the village population.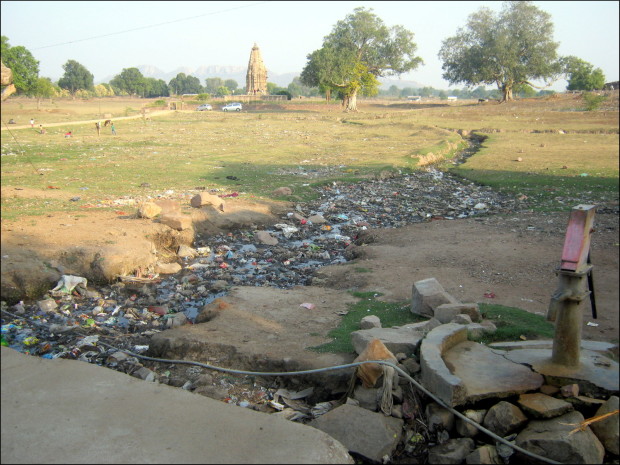 But of course old habits die hard, so we have to start with children... In my class l raise my pupils' environmental awareness not just by giving them lectures, but by getting them involved in their own environment. We organise ground cleaning sessions, visits to the rubbish collector, and other activities that are practical and fun! This way the children can apply what they learn in their daily lives, slowly becoming an example for others.
NEXT: AN ART CLASS
Although this won't happen straight away, we also want our school to awaken artistic creativity in children, because here, with so many strict rules and such a lack of education, their creativity is shut off from a very young age. In addition, because children are generally not stimulated in poorly educated families, they don't get any opportunity to concentrate their energies onto any constructive activities. Too often, boys just get interested in following and cheating tourists while girls become extremely shy and vulnerable, deprived of any self-worth, which puts them in danger later in life. Basically, the children's potential gets wasted.
Art is a great way to tackle this problem, because it is a natural activity that supports free play, curiosity and exploration. Art allows youth to practice a wide range of skills that are useful not only for life, but also for learning and building self-confidence. It is crucial for healthy child development, and it helps to rebuild the connection between fun and education.
We are currently looking for a volunteer art teacher to open the art class.
~
MORE INFORMATION
* English classes: beginning & problematic
* Partnership with French pupils
* Launch of our ecofriendly promise
* Our blog with all our project news
* The website of our homestay