Let's organize crowdfunding formations together
"KissKissBankBank has been a partner for more than two years with the network of Chambers of Trade and Crafts and has trained nearly 500 CMA advisors in the field. Since then, 182 craft entrepreneurs have raised more than one million euros to finance their project, thanks to the advice given directly by our advisors, who now count participatory financing among their skills: a partnership that works and, above all, significant support for craft activity throughout the territory! "Bernard Stalter, President of CMA France.

"Thanks to KissKissBankBank's expertise in crowdfunding, we were able to organize crowdfunding trainings dedicated to our members and led by their team. They were delighted with their exchanges and now have a new string to their bow, which allows them not only to finance their music project, but also to carry out communication campaigns with brio! We are all the more proud of their success as we are benefiting from the positive impact of their fans, thanks to the visibility we are given by being officially associated with their campaigns". - Noémie LAMBERT, project manager and digital strategy of Spinnup France.

"Recognizing that tomorrow's food can be collectively financed today, we have launched a special participatory financing program with KissKissBankBank: Grow your projects. Thanks to this programme, producers in our network who wish to develop their activity benefit from a dedicated crowdfunding course. At the key for them: a new accessible financing and communication tool, with a tailor-made pedagogy and support offered by the Food & Agriculture specialist of KissKissBankBank. This partnership fits naturally into our missions: to support projects that contribute to the development of sustainable agriculture, quality food, fertile soil and a renewed landscape". - Hélène BINET, communication/editorial director of La Ruche qui dit oui !
Create a training course
All your questions about training
⭑ Why KissKissBankBank?
KissKissBankBank which allows citizens to financially support creative, associative and entrepreneurial projects.
Goodeed which allows Internet users to support for free solidarity projects by viewing an advertisement. 
LENDOPOLIS, an equity loan that allows individuals to invest in energy transition projects  
Crowdfunding House: a unique venue for events and education
⭑ What are the training formats?
⭑ For whom are these trainings
Schools and incubators
Local and regional authorities
The structures that support professionals
⭑ Why learn how to use crowdfunding?
⭑ How do I know if crowdfunding can be useful to the structure I represent?
diversify their sources of funding
searching for financing in a simple and quick way
broaden their target audience and/or strengthen their links with their community (including your structure's!)
test their project with the general public and thus validate the concept
develop its presence on the web by expanding their community on social networks
stand out from the competition by being as close as possible to their contributors
⭑ Why offer crowdfunding to members of my network?
⭑ Why formalize a partnership rather than letting the members of my network go it alone on KissKissBankBank?
⭑ What are the benefits for your network of learning how to use this funding tool?
⭑ What educational tools does KissKissBankBank make available to the members of my structure?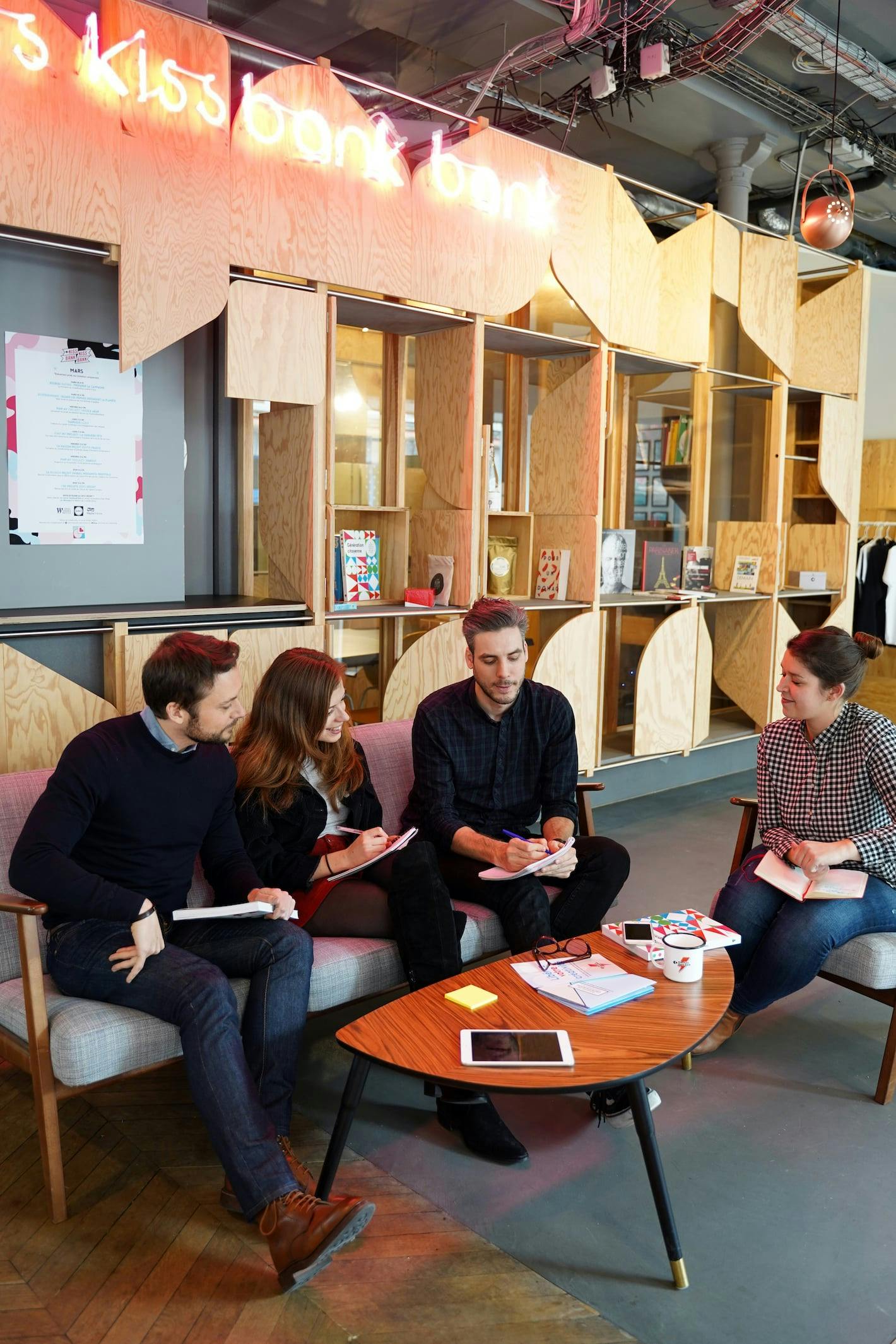 Contact us and join the great family of KissKissBankBank's partners